Home
>>
Dynam RC Airplane
>>Dynam 550 Turbo Jet White Twin 64mm EDF Jet 1180mm (46 inch ) Wingspan RC airplane
Dynam 550 Turbo Jet White Twin 64mm EDF Jet 1180mm (46 inch ) Wingspan RC airplane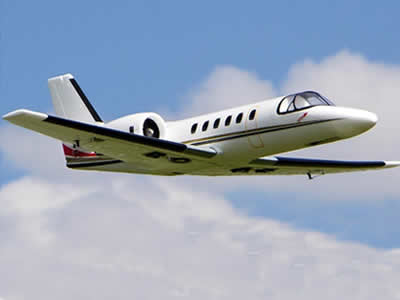 Dynam 550 Turbo Jet White Twin 64mm EDF Jet 1180mm (46 inch ) Wingspan RC airplane
Special price: [ US$152.00 ]
Dynam 550 Turbo Jet White Twin 64mm EDF Jet 1180mm (46 inch ) Wingspan RC airplane
1.2x BM2815D-KV3600X EDF Motors were installed inside
2. 6 Channel Radio
3. 6 Channel Receiver
if you want to know wholesale discount price,please contact us by e-mail.
Note:
If your shipment is deliveyellow to a remote area,this charge will be added to your shipping cost.Checking your area is a remote area or is not a remote area on the website:http://remoteareas.dhl.com/jsp/first.jsp
Dynam 550 Turbo Jet White Twin 64mm EDF Jet 1180mm (46 inch ) Wingspan RC airplane Specifications:
The Dynam Turbojet is modeled after the famous Citation II Model 550, which was a direct development from the Citation I. The earlier aircraft's success in the market led the manufacturer to believe there was demand for a larger aircraft that utilized the same design philosophy. The result was the Citation II, which had a maximum seating capacity of 10. In addition to more seats, the plane had more powerful JT15D-4 engines (2,500 lbf (11 kN) thrust per engine), increase of fuel capacity to approximately 5000 lbs, faster speeds and longer range. Dynam's 550 Turbo Jet Twin 64mm EDF PNP is virtually ready to fly! All you need is a 4 channel radio, 4 channel receiver and 3S 11.1V 2200 mAh Li-Po battery and you're ready to fly this scale business jet! This upgraded version includes electronic retractable landing gear and pre-installed flaps and pre-installed flap servos.
FEATURES:
Flaps and flap servos are now pre-installed and fully operational

,made by Dynam Mode in China
Servoless electronic retractable landing gear for scale appearance and more aerodynamic flight
Realistic scale features including attractive 550 Turbo Jet graphics package, simulated de-icing boots and molded panel lines
Powerful BM2815D-KV3600X Twin EDF motors and 64mm electronic ducted fan units
INCLUDES:
Dynam 550 Turbo Jet Twin 64mm EDF Jet 1180mm (46") Wingspan

- Receiver Ready

ESCs with XT60 connector, servos, electronic retracts, and EDFs pre-installed for your convenience
Decal set
REQUIRES:
6 Channel radio - select a minimum 6 channel radio
6 Channel receiver - select a minimum 6 channel receiver
3 Cell 11.1V 2200 mAh LiPo Battery with XT60 connector -
3 Cell compatible battery charger - select a minimum 3 cell (3S) charger
PRODUCT SPECIFICATIONS:
| | |
| --- | --- |
| Wingspan | 1180mm / 46in |
| Length | 1080mm / 42.51in |
| Flying Weight | 1150g / 40.56oz |
| CG (Center of Gravity) | 55 - 60mm from the leading edge at the wing root |
| Power System | 2x BM2815D-KV3600X EDF Motors |
| Electronic Speed Control | 2x 40A Brushless with XT60 connector |
| Propeller / EDF | 2x 64mm EDF |
| Servos | 4x 9g standard |
| Landing Gear | Servoless E-retracts with wire landing gear |
| Required Battery | 3S 11.1V 2200mAh 20C LiPo with XT60 connector (required) |
| Required Radio | 6+ Channel (required) |
| Ailerons | Yes |
| Elevator | Yes |
| Rudder | Yes |
| Flaps | Yes |
| Lights | No |
| Hinge Type | Foam |
| Material | EPO Foam |
| Skill Level | Intermediate |
| Build Time | 2 Hours |
| Recommended Environment | Outdoor |