Dynam Primo V2 1450mm (57 inch) Wingspan PNP RC airplane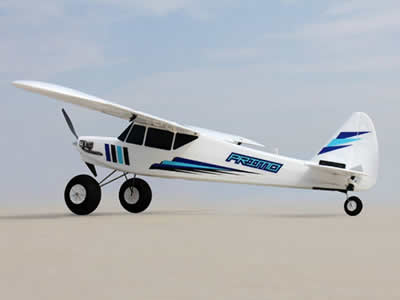 Dynam Primo V2 1450mm (57 inch) Wingspan PNP RC airplane
Special price: [ US$160.00 ]
Dynam Primo V2 1450mm (57 inch) Wingspan PNP RC airplane
1. 2x1100kv Brushless Outrunner Motor were pre-installed inside.
2. 4 Channel Radio
3. 4 Channel Receiver
if you want to know wholesale discount price,please contact us by e-mail.
Note:
If your shipment is deliveyellow to a remote area,this charge will be added to your shipping cost.Checking your area is a remote area or is not a remote area on the website:http://remoteareas.dhl.com/jsp/first.jsp
Dynam Primo V2 1450mm (57 inch) Wingspan PNP RC airplane Specifications:
Dynam Primo V2 1450mm (57 inch) Wingspan PNP RC airplane
This is the new and improved version (V2) of the Dynam Primo. This new version now includes a Tomcat Skylord 40 Amp ESC, pre-installed flaps?and pre-installed flap servos. ?The Dynam Primo with its giant tundra wheels is a great high wing trainer molded after the super cubs the gifted bush pilots of Alaska might use where taking off and landing in less-than-ideal runways is a way of life. ?Needless to say, this is a trainer that can accommodate virtually any flying surface you may require. ?And what bush pilot would ever dare such treacherous runways without flaps? ?The Dynam Primo includes working flaps to minimize your takeoff roll and landing roll out if space is a concern.
Powered by a BM3720A3-KV650 brushless motor and Skylord 40 Amp ESC the Primo packs a punch for a wide range flight envelope and for pulling out of trouble when you need it, yet offers outstanding slow flight capabilities for those newer to the hobby. ?
FEATURES:
40 Amp ESC with XT60 connector

,Made in China Dynam Model

Flaps and flap servos are now pre-installed and fully operational

Giant tundra wheels for taking off and landing in virtually any surface
Excellent slow flight capability yet capable power system for a wide range flight envelope
Working flaps for those short takeoffs and slow, manageable landings
Powerful KV650 brushless outrunner motor
Attractive white and blue paint scheme (decal set included)
INCLUDES:
Dynam Primo V2 1450mm (57 inch) Wingspan - (RTF)
40A ESC with XT60 connector, flaps, servos and motor come pre-installed for your convenience
Decal set
REQUIRES:
6?Channel Radio - Select a minimum 6 channel radio
6?Channel Receiver - Select a minimum 6 channel receiver
4 Cell 14.8V 2200 mAh LiPo Battery with XT60?Connector
4 Cell Compatible Battery Charger - Select a minimum 4 cell (4S) charger
PRODUCT SPECIFICATIONS:
| | |
| --- | --- |
| Wingspan | 1450mm / 57.1in |
| Length | 1014mm / 39.9in |
| Flying Weight | 1660g / 58.5oz |
| CG (Center of Gravity) | 55-60mm from the leading edge of the wing at the root |
| Power System | BM3720A3-KV650 Brushless Outrunner Motor |
| Electronic Speed Control | 40A Brushless with XT60 connector |
| Propeller / EDF | 13x6 2-Blade Prop |
| Servos | 6x 9g with nylon gears |
| Landing Gear | Taildragger with giant tundra wheels |
| Required Battery | 4S 14.8V 2200mAh LiPo |
| Required Radio | 6+ Channel 2.4Ghz |
| Ailerons | Yes |
| Elevator | Yes |
| Rudder | Yes |
| Flaps | Yes |
| Lights | No |
| Hinge Type | Foam |
| Material | EPO Foam |
| Skill Level | Beginner/Intermediate |
| Build Time | 1 Hour |
| Recommended Environment | Outdoor |